Welcome on the website of the gallery TANAKAYA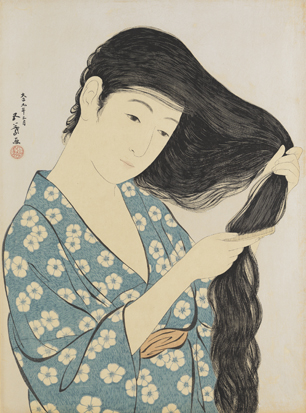 Hashiguchi GOYÔ
(1880 - 1921)
Sold
We hope, with this website, give you informations on works of art we offer to sale,
at the gallery or during the antiques fairs we participate.
This website presents only a small part of the works we can sale.
We hope you will visit the gallery if you come to Paris, or if you go to the antiques fairs
at Brussels and Maastricht.
We will be happy to receive you and show you woodblock prints and antique objects from Japan,
all original and in very good condition.
See you later !