ギャラリー田中屋は1988年に池田民生発案,
パリ オデオン サンジェルマンに、にあり
ギャラリーは現在まで日本、江戸時代からのオリジナルの芸術作品を専門に,
特定の浮世絵版画と新版画、陶磁器、漆、ブロンズを持っています。
ギャラリーは定期的に展覧会を開催して 国際的な古美術品展示会に参加.
(マーストリヒトTEFAF、ブリュッセルBRAFA)
The gallery Tanakaya, created in 1988 by Tamio Ikeda, in Paris, is specialized in original japanese prints -Ukiyo-e, Shin-Hanga and Sôsaku-Hanga- paintings, illustrated books, bronzes, ceramics, lacquers, from the Edo period to the contemporary.

The gallery is located in the center of Paris (Saint-Germain / Odeon).

The gallery offers only genuine art objects and prints, from 17 th to 20 th century.

Tanakaya participates in several antiques fairs, such TEFAF at Maastricht, and BRAFA at Brussels.

Créee il y a 27 ans par Tamio Ikeda, la galerie Tanakaya est spécialisée dans les estampes japonaises originales -Ukiyo-e, Shin-Hanga et Sôsaku-Hanga- les peintures, livres illustrés, bronzes, laques et céramiques du Japon.

Elle est située à Paris, dans le quartier de Saint-Germain / Odéon.

La galerie Tanakaya propose uniquement des oeuvres authentiques et sélectionnées, du XVIIe au XXIe siècle (Période Edo, et ères Meiji, Taisho, Showa et Heisei).

Elle participe à des foires d'antiquités internationales, telles TEFAF à Maastricht en mars, et BRAFA à Bruxelles, en janvier.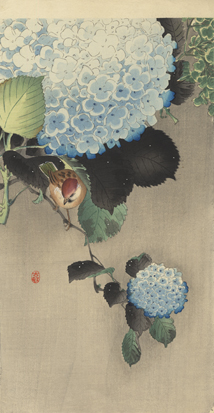 Ohara Koson
(1877 - 1945)
Merci à toutes les personnes ayant visité notre exposition
Ka Chô Fû Getsu
Fleurs Oiseaux Paysages et la Lune
Flowers Birds Landscapes and the Moon
du 8 au 26 septembre
Le catalogue de 52 pages en couleurs est disponible à la galerie, ou sur commande.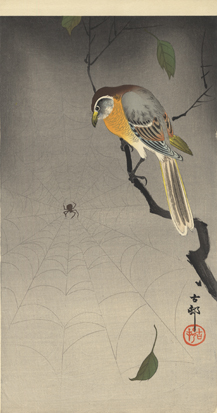 Ohara Koson
(1877 - 1945)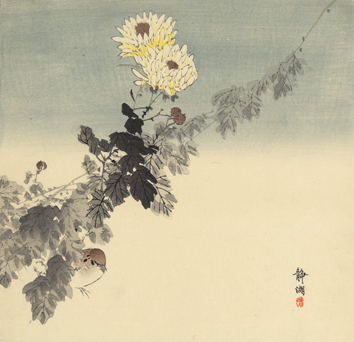 Okuhara Seiko
(1837 - 1913)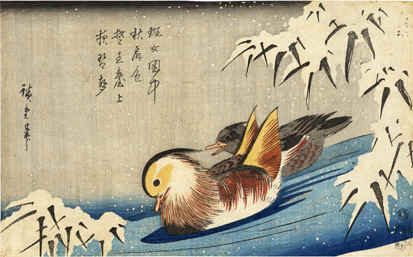 Utagawa Hiroshige
(1797 - 1858)
Dans son nouvel accrochage, la galerie présente un ensemble diversifié d'estampes :
paysages, belles femmes, acteurs de kabuki, guerriers etc.. des 18e au 20e siècles.
Et toujours des objets en céramique, bronze, laque.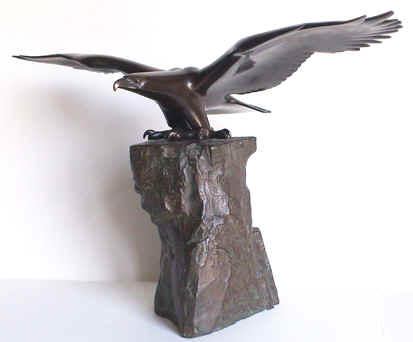 Aigle, bronze, 20e siècle
Katori Masahiko, nommé en 1977, Trésor National Vivant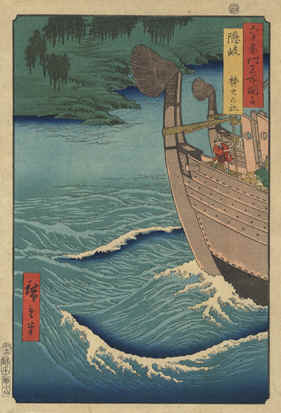 Utagawa Hiroshige
(1797 - 1858)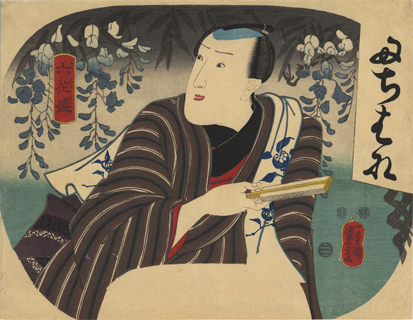 Utagawa Kuniyoshi
(1797 - 1861)
Koikawa Hakuga
(c. 1784 - ?)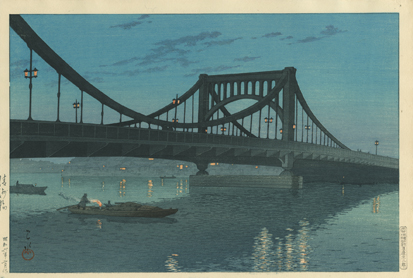 Kawase Hasui
(1883 - 1957)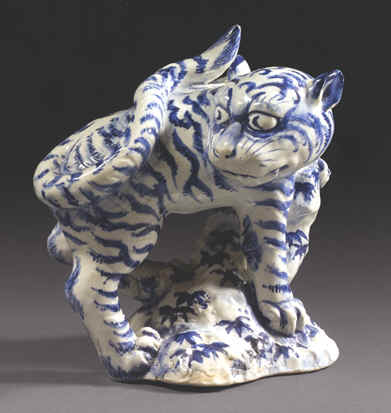 Tigre, porcelaine signée, 18e siècle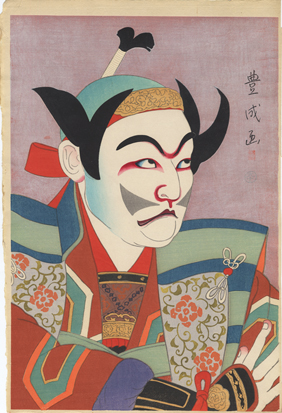 Yamamura Koka - Toyonari
(1885 - 1942)
Ohara Koson
(1877 - 1945)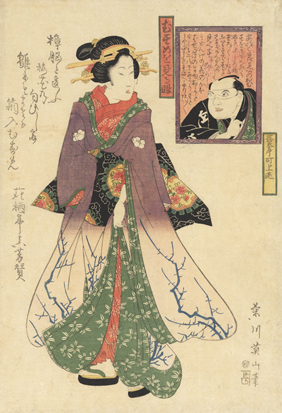 Kikugawa Eizan
(1787 - 1867)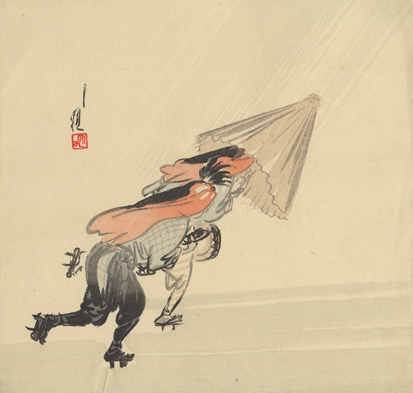 Ogata Gekko
(1859 - 1920)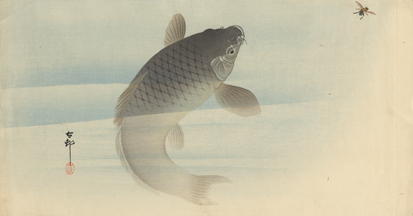 Ohara Koson
(1877 - 1945)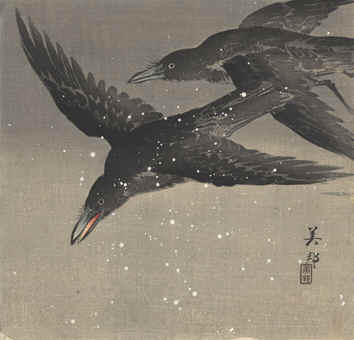 Takahashi Biho
(1873 - ?)
Thank you to continue visiting the website

by clicking on the flag

Merci de continuer la visite du site

en cliquant sur le drapeau
28/09/15 Private
visiteurs